SAS, Healthcare & Government Fraud Specialist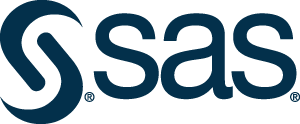 John is a subject matter expert (SME) in health care and government, part of the SAS Global Fraud & Security Intelligence practice. John is the former Program Integrity Director for Ohio Medicaid, the 5th largest state Medicaid agency in the U.S. with 3 million covered lives and now $29B budget. During his tenure there, Ohio was a national leader in health care fraud indictments and convictions. The collaborative efforts of Ohio Medicaid with the Ohio Auditor of State and the Ohio Attorney General's Medicaid Fraud Control Unit (MFCU) earned this group honors from the Harvard University's Ash Center for Democratic Governance and Innovation.
John has a BA in Accounting, and he is a Certified Public Accountant (CPA), Certified Fraud Examiner (CFE) and plans to earn the Accredited Healthcare Fraud Investigator (AHFI) certification. John has spoken at state and national training conferences and taught at the national CMS Medicaid Integrity Institute. He is a former retail pharmacy technician and began his government health care career at the Ohio State University Wexner Medical Center and James Cancer Hospital Solove Research Institute.