Annual Training Conference – Virtual Edition

The NHCAA Institute for Health Care Fraud Prevention's Annual Training Conference (ATC) is recognized as the single-most important health care anti-fraud event, spotlighting trends and emerging schemes. Building on the success of the 2020 Virtual Annual Training Conference, NHCAA has determined that we will move forward with a Virtual Annual Training Program for 2021 from November 16-19.
Registration closes at 4:00 pm ET on Tuesday, November 9, 2021.
The Annual Training Conference will offer valuable training on trending schemes and critical investigative skills, interactive networking with attendees and learning from faculty, and an Expo Hall filled with expertise on anti-fraud solutions and insights.
While we may not be able to be in person again this year, we can once again join together online and immerse ourselves in high-quality training.
Enjoy online discussions on the challenges and opportunities on working investigations.
Dedicate time to think, discover, and drive your organization's success with investigations.
Enhance your skills to identify red flags, analyze data, and discover new tips.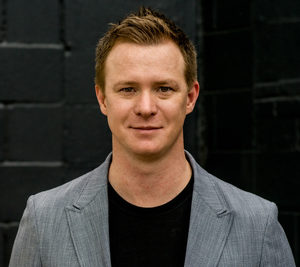 ATC Keynote Speaker:
The Opening Keynote speaker at this year's Virtual Annual Training Conference is Curt Steinhorst, an expert in human behavior, and the bestselling author of Can I Have Your Attention?: Inspiring Better Work Habits, Focusing Your Team, and Getting Stuff Done in the Constantly Connected Workplace. This timely conversation will provide us with insights on how to improve our workplace productivity, culture, and communication in this age of distraction, and will offer a thought-provoking and educational kickoff to the ATC on November 16, 2021.
Registrations will not be processed until payment is received. Please do not submit duplicate registrations.
 
Early Registration
(before September 22)
Standard
(after September 22)
Member1
$525
$600
Government2
$550
$550
Non-Member3
$605
$675
REGISTRATION POLICIES
Registration closes at 4:00 pm ET on Tuesday, November 9, 2021.
Cancellation/Substitution
All cancellations (regardless of date) will be assessed with a $50.00 administrative fee.
Before deadline: To cancel and obtain a refund (minus the administrative fee), you must provide written notice to The NHCAA Institute – ATC. All cancellation requests must be received by 5:00PM on October 19, 2021. Email your cancellation notice to training@nhcaa.org.
After deadline: For cancellations received in writing after October 19, 2021, no refund will be provided but credit for a future training is available. Email your cancellation notice to training@nhcaa.org.
All substitution requests must be provided in writing by no later than one week prior to the start date of the program. Email you substitution request to training@nhcaa.org.
Important: Please read
By registering for the 2021 Annual Training Conference, you acknowledge that your name, title and company will be listed on the online platform for networking purposes. Registration also constitutes consent to be included in the Annual Training Conference mailing list (which includes an attendee's name, title, company and mailing address) provided to exhibitors for their planning purposes before the conference. To opt-out of being included in the exhibitor list, please email programs@nhcaa.org.
Concerns
For more information regarding administrative policies such as refunds, cancellations and complaints, please email training@nhcaa.org.
THANK YOU TO OUR ATC SPONSORS