NHCAA's Platinum, Premier and Standard Supporting Members are leading providers of products & services to the health care anti-fraud industry, are valued partners who support our mission, and have demonstrated outstanding commitment to the fight against health care fraud.
PLATINUM SUPPORTING MEMBERS

Change Healthcare is a leading provider of software and analytics, network solutions and technology-enabled services all designed to enable smarter healthcare. By leveraging our Intelligent Healthcare Network™ the single largest financial and administrative network in the United States healthcare system – payers, providers and pharmacies are able to improve efficiency, reduce costs, increase cash flow and more effectively manage complex workflows. Learn more at www.changehealthcare.com/solutions/payers.

Codoxo is an AI-assisted platform that accelerates the identification of fraud, waste, and abuse. Our comprehensive claims investigation platform utilizes proven and patented AI-based technology to empower investigators and analysts to derive insights and conduct full investigations of suspect claims. Some of the unique benefits of Codoxo's offering are as follows:
Smarter Investigation – Intuitive, easy-to-use investigative tool suite enhances productivity by speeding up investigations
Better Detection – Proactive AI automatically identifies fraud schemes, including new and emerging ones, with low false positives
Easier Collaboration – Integrated workflow and case management supports collaboration and sharing across the organization

Payment integrity leadership requires experience, scalability, innovation, and proven value. Cotiviti has spent 20+ years honing our solutions specifically to drive exceptional value for our clients all along the claim payment life cycle — from prospective payment policy management and clinical coding review to both pre and postpay chart review and fraud investigation. We help clients work more effectively across their payment accuracy silos by deploying the right approach at the right time, driven by a full-service model and the deepest industry expertise.

EXL Health combines deep domain expertise with analytic insights and technology-enabled services to transform how care is delivered, managed, and paid. Applying our expertise in AI, analytics and cloud, we make sense of your health-related data, enabling you to improve outcomes, optimize revenue, and maximize profitability across the care continuum. Our digital dexterity and Human Ingenuity are the catalysts to solve complex healthcare problems. With data on more than 260 million lives, we work with hundreds of organizations across the healthcare ecosystem. EXL's proprietary Payment Services analytics platform and digital first analytics support our clients in maximizing reimbursement and ensuring payment integrity. To learn more visit https://www.exlservice.com/health.

Healthcare Fraud Shield was founded in 2011 to offer innovative fraud, waste, and abuse (FWA) solutions to the healthcare insurance industry. The focus of Healthcare Fraud Shield is solely on healthcare fraud prevention and payment integrity with a successful approach based on many unique advantages we deliver to our clients.
Healthcare Fraud Shield's fraud, waste, and abuse software as a service platform – FWAShield™ – is an integrated solution consisting of PreShield™ (pre-payment), AIShield™ (AI), PostShield™ (post-payment), RxShield™ (pharmacy analytics), QueryShield (ad hoc query and reporting tool) and CaseShield™ (case management).
FWAShield™ was developed by industry leading healthcare subject matter experts with the latest technology available today to provide the most affordable, flexible, transparent, efficient, and effective solution in the marketplace.

IBM Watson Health™ helps state Medicaid programs and federal agencies manage healthcare quality and ensure program integrity. With broad fraud-fighting experience, our unique combination of data-driven enterprise transformation and advanced analytics can help you fight healthcare fraud, waste and abuse at every stage. Our suite of program integrity analytics, tools, and services includes identity verification & enrollment, pre- & post-payment analytics, investigative support, and audit & recovery. For more information, visit: https://www.ibm.com/watson/health/government/.

MultiPlan offers a total healthcare cost containment solution that includes payment integrity, network-based and analytics-based services, helping payers reduce the cost of care and improve competitiveness. Unlike similar products, MultiPlan's payment integrity services include a personal review by an experienced clinician in addition to automated reviews. This human touch allows us to catch more complex issues indicative of waste and abuse, that go undetected by other products. For 40 years, we've processed claims prepayment. Today more than 1 million providers participate in our networks, partnering with us to control claim costs. This rich history helps us resolve medical and dental payment integrity issues quickly while minimizing provider abrasion – all before our clients pay a dime.

At Optum, we are a leading health services innovation company dedicated to helping make the health system work better for everyone. We create simple, effective and comprehensive solutions for organizations and consumers across the whole health system by integrating our foundational competencies of consumer experience, clinical expertise, data and analytics, and embedded technology into all Optum services. By understanding the needs of our customers, members and patients and putting them at the center of everything we do, we will achieve our aspiration of improving experiences and outcomes for everyone we serve while reducing the total cost of care.

SAS is the leader in advanced analytics software and services, and the largest independent vendor in the business intelligence market. With SAS® payment integrity solutions, health care organizations can detect suspicious activity, prevent improper payments, and uncover collusion and multiparty fraud schemes. Since 1976, SAS has given customers around the world THE POWER TO KNOW®.

Shift Technology delivers an AI-native fraud, waste and abuse detection solution designed to meet the evolving needs of the global health insurance industry. Our SaaS solutions identify suspicious claims activities related to providers, networks and other parties with double the accuracy of competing offerings. To date, Shift has analysed more than one billion claims for leading insurers around the globe enabling faster, more accurate claims resolutions while helping to eliminate fraud, waste and abuse. Learn more at shift-technology.com.
PREMIER SUPPORTING MEMBERS
STANDARD SUPPORTING MEMBERS

Affiliated Monitors, Inc. (AMI) – provides independent integrity monitoring and IRO services in healthcare and other industries. Since 2004, health regulatory authorities in most states, including state Attorneys General Medicaid Fraud Offices, State Departments of Health, and the HHS Office of Inspector General, have trusted AMI to successfully monitor more than 800 matters involving hospitals, healthcare providers, surgical centers, skilled nursing facilities, home health agencies, diagnostic laboratories and many others. AMI's monitoring services are being used with greater frequency by insurance networks to oversee the implementation of corrective action plans by providers. One significant benefit of AMI's services is that the monitoring costs are paid for by the individual or entity being monitored. AMI also provides proactive assessments of corporate compliance programs and compliance and ethics culture. Our approach is practical and remedial: we recommend improvements, share best practices, and help remediate areas of concern. AMI's monitoring provides healthcare organizations with guidance needed to achieve and demonstrate sustainable compliance. www.affiliatedmonitors.com

AmerisourceBergen is a leading global healthcare solutions company. The company drives innovative partnerships with pharmacies, health systems, practices and manufacturers to improve product access, increase supply chain efficiency and enhance patient care. Customers count on AmerisourceBergen for comprehensive services and solutions across the healthcare supply chain – from commercialization and distribution to pharmacy, health system, practice and manufacturer solutions. The company's extensive knowledge, global reach and innovative partnership philosophy enable them to help customers capitalize on the dynamic changes in healthcare. With more than $120 billion in annualized revenue, AmerisourceBergen is the leader in global sourcing and distribution and employs approximately 16,000 employees worldwide from their headquarters in Conshohocken, PA. AmerisourceBergen. Where knowledge, reach and partnership shape healthcare delivery. For more information, visit www.amerisourcebergen.com.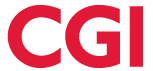 CGI, a global IT and consulting company, is an industry leader in identifying improper payments and assisting healthcare payers to control costs. Our fraud, waste and abuse solution, ProperPay, includes data mining functionality, algorithms and edits to identify improper payments and other features that increase efficiencies in the audit and recovery process.

ClaimLogiq is a healthcare software and technology company that delivers a proactive approach to payment integrity through a powerful, simplified solution. The unique payer-facing, claim-analyzing solution is HITRUST CSF® certified and makes claims accessible to all size healthcare payers for in-depth insight and real-time access into the status of every claim at every stage of the audit lifecycle for controlled, consistent, accurate, and defensible outcomes, second to none. ClaimLogiq's innovative software stands out from the crowd by allowing payers client-driven control, customizability, and total transparency over the entire claim process and can be applied as a SaaS model, full services, or as a hybrid to suit the specific needs of every payer and provider agreement. ClaimLogiq's groundbreaking technology produces more cost savings and all-but-removed provider abrasion, impacting millions of lives annually in the pursuit of a higher quality of healthcare for all. For more information, visit www.claimlogiq.com or follow ClaimLogiq on LinkedIn.

ClarisHealth is the answer to the health plan industry's siloed solutions and traditional models for identification and overpayment recovery services. We provide health plans and payers with total visibility into cost containment operations through our one-of-a-kind advanced technology platform Pareo®. The Pareo Fraud solution is an A.I.-powered web-based platform for investigators, SIU leaders and other areas of a healthcare payer's Payment Integrity operation to detect, create, manage, process and report on leads and cases that are potential fraud, waste, abuse and general overpayments. The solution easily integrates with ClarisHealth's Total Payment Integrity solution suite. As a standalone offering, Pareo Fraud helps SIUs and its investigators become more efficient in their day-to-day activities, better monitor the success and ROI of the unit, and improve the decisioning time for improved recoveries.

Founded in 1993, the Coalition Against Insurance Fraud is a nonprofit alliance of consumer groups, insurance companies, government agencies and other partners combating all forms of insurance fraud through advocacy, public education and research. The Coalition has more than 210 member organizations.

Context 4 Healthcare is the leading provider of cloud-based healthcare compliance solutions in verifying medical claim accuracy for health plans and benefits administrators. These solutions are designed to review for complex coding accuracy, identification of potential fraud, waste, and abuse (FWA) situations before the claim is paid, and to review for potential FWA situations in claim history. Context's Medical Director and our team of certified claim experts maintain solution rules weekly for up-to-date compliance and identification of potential new FWA schemes. The semi-annual creation of our proprietary UCR fee schedules is also a source for identifying potential FWA situations leading to new solution rules, a capability unique to Context. Our experts also blog for your benefit, letting you know about emerging situations that may affect your compliance, and what Context is doing about it. Since 1988, Context has been the healthcare industry's leading compliance specialist.
Mastercard
2000 Purchase Street
Purchase, NY 10577-2509
Phone: 914.249.2509
Website: www.mastercard.com

Mastercard Healthcare Solutions provides a proven AI solution that differentiates by leveraging its experience in payment fraud to complement claim fraud mitigation. Mastercard Healthcare Solutions' unique competency supports post-pay detection, while also creating prospective (pre-pay) models built by identifying anomalies found in historical claims data (post-pay). In this webinar, you will learn how you can increase detection of fraud, waste and abuse (FWA) before sending good money for bad claims, significantly reducing inefficient pay-and-chase activities while moving toward a prevent and save business model. With increased detection of true FWA, false positives are greatly reduced, anomaly detection is significantly increased, and payers can focus their investigators' time on highly-likely FWA.

MITRE is a not-for-profit organization that operates research and development centers sponsored by the federal government.
We operate FFRDCs-federally funded research and development centers-which are unique organizations that assist the United States government with:
Scientific research and analysis
Development and acquisition
Systems engineering and integration
We also have an independent research program that explores new and expanded uses of technologies to solve our sponsors' problems.
MITRE's Sole Focus Is to Operate FFRDCs
MITRE is chartered to work in the public interest. We have no commercial interests. We have no owners or shareholders, and we can't compete for anything except the right to operate FFRDCs. This lack of commercial conflicts of interest forms the basis for our objectivity. We also have the ability to acquire sensitive and proprietary information from the government and industry to inform our work. These organizations are able and willing to share data because they know we won't use it for a competitive advantage.
Moreover, because we operate multiple FFRDCs, we foster a culture of knowledge sharing. We apply what we learn from addressing one sponsor's challenges to similar issues faced by other federal agencies. This means when sponsors engage with us, they have access to all the minds of MITRE.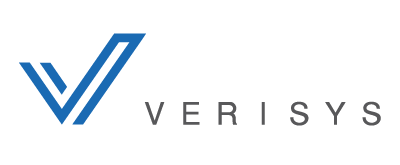 Verisys® provides health care compliance professionals with the tools they need to prevent waste, abuse, and fraud committed by high-risk people, professionals, and businesses. We are the leading provider of sanctions, exclusions, and disciplinary actions. Our flagship product, FACIS®, offers a full complement of primary sources to monitor licensure, DEA, criminal, sex offender, abuse registries, and more.