NHCAA offers a range of education and training programs in the virtual and in-person formats. From entry-level staff, data analysts, clinical investigators, and auditors to senior leaders in the Special Investigations Unit (SIU), NHCAA training advances the skills and knowledge of individuals working health care fraud investigations.
NHCAA is going virtual for 2021! Mark your calendar and plan now to ensure you can take advantage of all NHCAA's educational programs over the coming year and discounted pricing.
The Credit Tracker allows you to track and print an official transcript of the continuing professional education (CPEs) credits you have earned through attending NHCAA or affiliated sponsor events.
Annual Training Conference 2021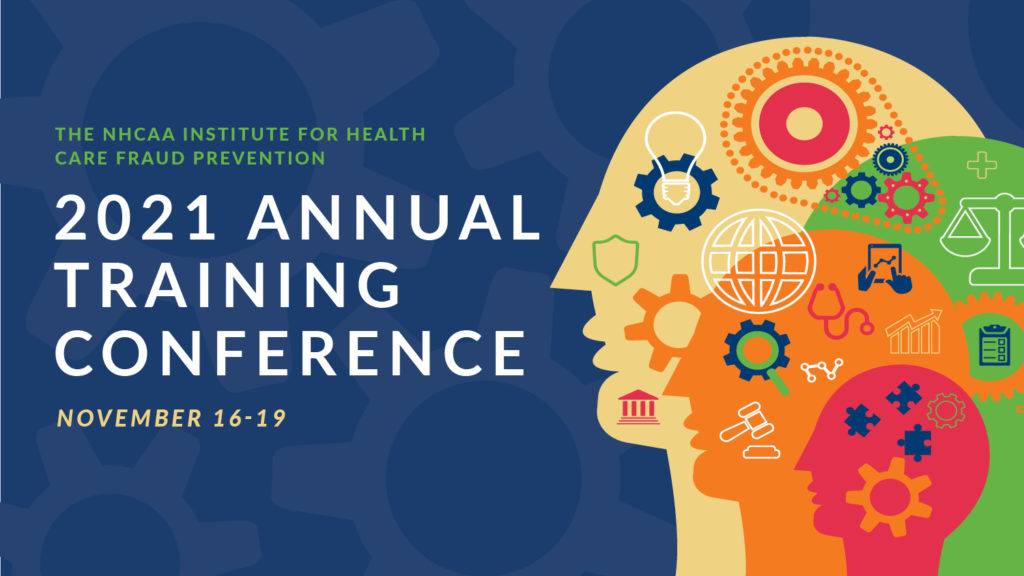 The NHCAA Institute for Health Care Fraud Prevention's Annual Training Conference (ATC) is recognized as the single-most important health care anti-fraud event, spotlighting trends and emerging schemes.
NHCAA will once again host the Annual Training Conference via a virtual format this year. ATC attendees will be able to chat online with speakers, listen to valuable content and gain insights, visit the virtual Anti-Fraud Expo Hall, network with friends and colleagues that we are all hoping we can see soon. While last year's ATC exceeded everyone's expectations, your feedback has valuable and we are working on ways to make it even better.
Regustration is now open!